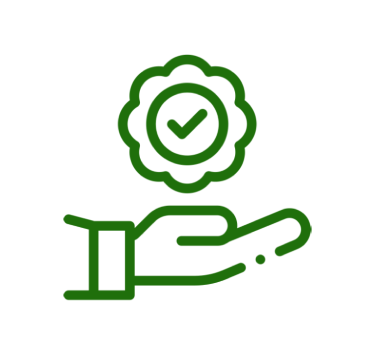 Simplify yard waste disposal in Kansas City with weekly pickup, handling up to 5 items per week.
Enjoy the convenience of year-round yard debris pickup with Standard Program for weekly yard waste collection service in Kansas City. No more hassle of dropping off your brush at a compost recycling center. We'll pick up your brush at the curb and recycle it for you.
Standard Program Cost: $139 per year for up to 5 yard yard waste bags or bundled items per week.
Guidelines:
Yard waste must be bagged in brown paper lawn bags or bundled into 18″ x 36″ bundled brush items.
Maximum weight is 50 pounds per item.
If you need more than 5 bags or bundles picked up on a given week, you can buy over limit stickers for just $1.50 apiece.
Once your order is processed you'll receive an email with your collection day of the week.
Please Note: This service is non-refundable. We appreciate your understanding as we work to keep our costs low and our service affordable.