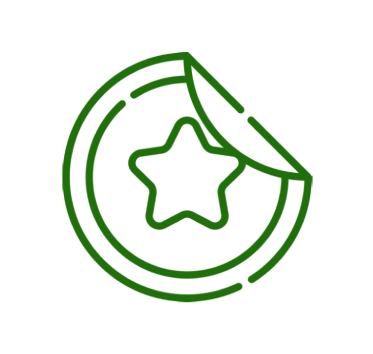 Expand your weekly plan allowance. Attach stickers to extra bags or bundles. Convenient and flexible.
Have more items in a given week than are in your plan?
No worries! As a weekly pickup customer, you have the option to purchase Over Limit Stickers. These stickers, purchased in increments of 10, can be attached to any extra bags or bundles, even if they exceed your weekly plan allowance. Simply purchase the stickers and attach them to your extra bags or bundles. We will pick them up for you without any issues.
Over Limit Sticker Guidelines:
Stickers are only to be used on bags or bundles from your property. No sharing with other households, please!
You can purchase stickers as needed, but please remember they're not refundable if you lose them.
We're only able to honor stickers for customers on an active weekly collection plan.
Please allow 7-10 business days for your stickers to arrive via mail to your home.
If you are one of our association customers, you're welcome to use Over Limit Stickers to exceed the usual association allowance. However, please call our office by noon the day before your collection to let us know so we're sure to account for the extra capacity.
Please Note: This service is non-refundable. We appreciate your understanding as we work to keep our costs low and our service affordable.